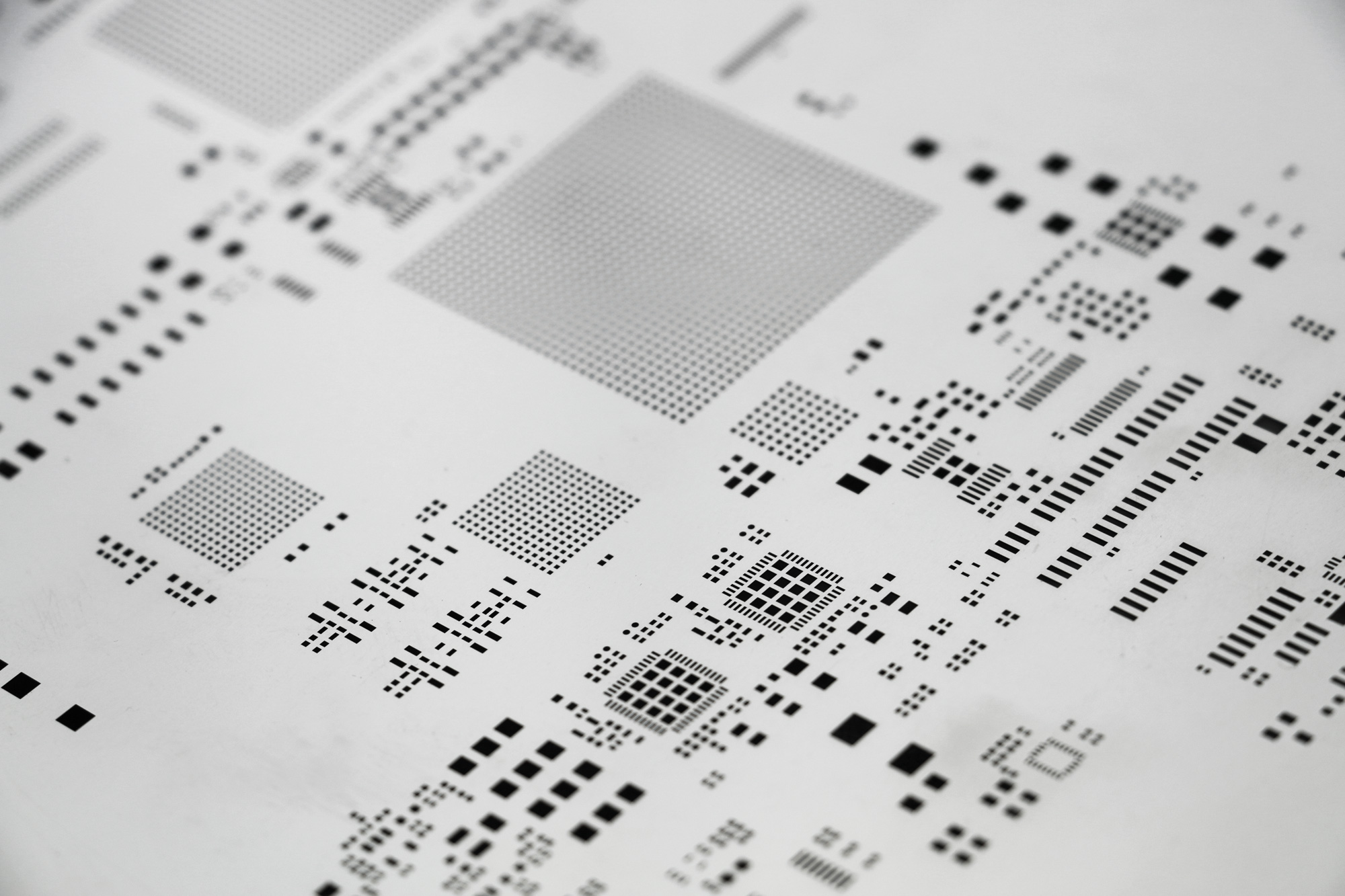 SMT STENCILS  | PCBontime d.o.o. provides the manufacture of stainless steel stencils for the purposes of printing solder paste. We also provide laser cut DEK VectorGuard stencils as well other SMT stencils. The manufacture of prototype stencils is also an interesting product because of its accessible price.  We produce SMT stencils form stainless steel and with the following thickness dimensions: 80 μm, 100 μm, 120 μm, 130 μm, 150 μm, 180 μm, 200 μm, 250 μm and 300 μm. Stencils can be delivered the following working day from receiving the order if the order is sent by the end of the current working day.
Max. stencil dimension that we are able to provide:
Laser cut working area: 600 x 800 mm (23.6 x 31.5")
Max. frame size: 740mm x 950 mm (29.1" x 37.4 ").
Laser accuracy is  +- 2 μm.
We provide our customers with stencil data compensation in compliance with the customer wishes and demands. Beside that, we offer advisory services regarding the appropriate reduction or increasing of the laser cut working area in line with the particulars of the material used and of the project for which the stencil is being manufactured.